On-Demand Recording
Avoiding Ransomware: Survive the Attack & Win the War
Please submit form below to view full recording
Strategic Planning for IT

On-Demand Video Recording
Do you have a plan of attack in case of a cyber event?
We are in unprecedented times and many experts believe that the exponential increase in cyber-attacks is just the tip of the iceberg. You have no doubt heard these warnings before, but hearing a firsthand account from someone in our industry may be a great wakeup call.
In this recording, you will hear a first-hand account of the impacts of ransomware from Steve Allen of Budco, a cable TV and communications products distributor. Budco's story is chilling. After listening to what happened to Budco you will understand how vulnerable you may be whether you are a multibillion dollar company or small utility. The good news is that Thriveon CEO, Sam Bloedow, will outline the areas of your IT infrastructure that may be the most at risk, and provide you with some immediate steps you can take to reduce the chances of a heinous ransomware attack from happening to you.
What can proactive IT do for your business?
Enable your staff to work more effectively remotely and in the office
Allow you to rest easy knowing you're protected from cyber attacks
Eliminate IT surprises and ensure you have the right technology to support your business plan
Submit Form to View Video
We'll answer these common questions and more!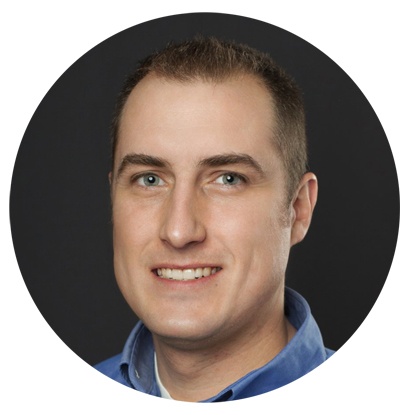 Meet Your Presenter, Sam Bloedow
When Sam Bloedow started Thriveon in 2002, it was born from a love of technology and the needs of small to midsize companies that weren't being met by their current IT service. Fascinated by the way businesses could leverage technology to enable growth, Sam founded Thriveon with the purpose of empowering people to create business success with information and technology.

Sam is a sought after speaker and subject matter expert on the topics of IT strategy, IT management and Cybersecurity within the business community and amongst managed IT peers where he chairs a peer group mentoring others.

CEO, Thriveon