FREE MANAGED IT SERVICES EBOOK
IT Strategy Quick Start Guide
Guide IT Activity and Investment with Strategy
---
Information Technology Strategy is a way of guiding your company's IT activities and investments so that they support your business objectives. A successfully executed Information Technology Strategy pushes IT out of your overhead and turns it into a key contributor to how you grow your business and provide value to your customers, employees, and stakeholders.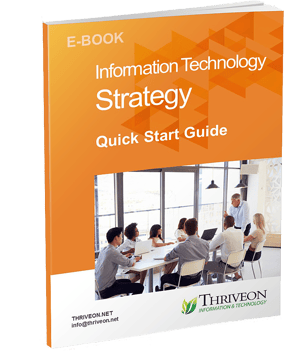 Get this E-Book to get started on a path that will make your IT more strategic and focused on your business goals. This E-Book answers the questions:
What is IT Strategy?
Why should we implement IT Strategy?
How do we get started?