With a modern workplace, you can expect to:
Enable your staff to work more effectively, while remotely and in the office

Provide your people with the data they need to make the best decisions

​

Rest easy knowing you are protected from cyber attacks

​

Eliminate IT surprises and disruptions

​

Ensure you have the right technology to support your business plan
Learn More
Use Microsoft Teams customized for your modern workplace:
Dedicated file server
Full-fledged phone system
Data Insights and Business Intelligence
Mobile Collaboration tool
Meetings, Chat, and Calendar
Project Planner
Learn More
The Missing Seat in the C-Suite, the CIO
In the digital era, our ability to access and utilize digital tools is no longer just a mechanism for convenience; it is now a necessity to modernize our workplace through technology. With remote and hybrid work continuing to rise, the future success of your business rests on your company's aptitude to engage in digital transformation. So, who's going to lead the effort?
Delegating your IT strategy to a dedicated Chief Information Officer will:
Enable your staff to work more effectively remotely and in the office
Allow you to rest easy knowing you're protected from cyber attacks
Eliminate IT surprises and ensure you have the right technology to support your business plan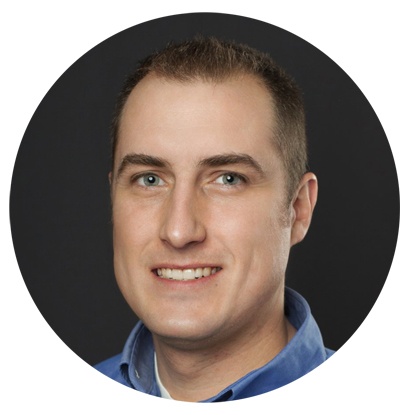 Meet Sam Bloedow
When Sam Bloedow started Thriveon in 2002, it was born from a love of technology and the needs of small to midsize companies that weren't being met by their current IT service. Fascinated by the way businesses could leverage technology to enable growth, Sam founded Thriveon with the purpose of empowering people to create business success with information and technology.

Sam is a sought after speaker and subject matter expert on the topics of IT strategy, IT management and Cybersecurity within the business community and amongst managed IT peers where he chairs a peer group mentoring others.